It gives me great pleasure to introduce myself and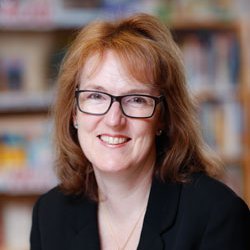 welcome you to the Ridgeway Learning Partnership.
I have been the CEO of the Ridgeway Learning Partnership since November 2017 and Headteacher at Tring School since September 2011.
Our partnership consists of three schools and Tring Sports Centre
Dundale Primary and Nursery School
Grove Road Primary School
Tring School
Having worked in schools for 30 years and being a Head/CEO for 12 years, it is heartening to lead the RLP where my values resonate with the vision of this trust.
We cannot underestimate the power that learning has in changing lives and creating social mobility for our students. There can be no excuse for any of us in the partnership for not doing our utmost to ensure that every child learns freely and in the best learning environment in our areas.
Your children will be challenged and expected to achieve highly because we will expect this of them. Having high standards is crucial to their success and in return, I require your full and unwavering support at all times.
Our trust provides itself on educating the whole child and the wealth of opportunities that take place make the RLP schools very special places. I pride myself in knowing that real wealth doesn't necessarily come from the volume of possessions, but rather an outstanding character and reputation. I also fundamentally believe that politeness and courtesy never go out of fashion.
At the RLP, we know that great staff are essential in delivering great teaching and learning and our recruitment and retention of excellent staff are central to our continuing success. We know that the staff in our schools and the Sports Centre work incredibly hard and I am honoured to be leading the leaders in these organisations.
I hope you will continue to read our website and see that our model for improvement is based on our close partnership and collaboration which delivers transformational change in children's lives.
Mrs Susanna Collings
CEO Ridgeway Learning Partnership