Welcome
Following 6 years in the post of Primary Lead for the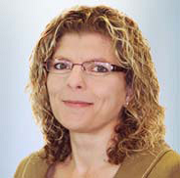 Ridgeway Learning Partnership, it's a privilege to be asked to undertake the interim role of Senior Executive Leader for the Trust.
I am very proud of the role I have played to date in growing the Trust and working to ensure a seamless educational pathway for all our students from the moment they arrive in Nursery at the age of 3, right through to 18 when they leave us for the next stage in their adventure.
Tring is a vibrant and cohesive community and the Ridgeway Learning Partnership values its role in providing high quality education for the community.
Quality education is more important than ever in a rapidly changing world. Education is the gateway to choices and aspiration. We aim to personalise provision, offering an inclusive and nurturing ethos to help every student become the best version of themselves, fostering aspiration and confidence throughout their learning journey.
I am very lucky to be working with an exceptional group of school leaders and staff, as well as dedicated Trustees and Governors who share a common goal of providing the best possible opportunities for the students in our care.
Each of our schools has their own unique sense of self but works to an aligned set of principles and aims to foster excellence and success for all.
Sharon Wilson (September 2023)